Welcome to West Virginia / Ohio Valley PMI Chapter
WVOVPMI Board Members
Planning for current and future member benefits
Celebrating 20+ years of success!
Welcome to the West Virginia / Ohio Valley PMI Chapter
Please join the Chapter to enjoy all benefits.
Charleston, West Virginia
Serving West Virginia and the Ohio Valley
Upcoming Events
06-24-2021
6:00 pm
-
7:30 pm
Online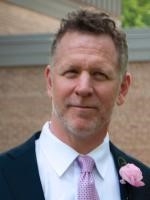 Member Webex Meeting
Topic: Embracing Agile: Falling in Love With Agile
Presenter: Alan Zucker from PM Essentials
Webinar Abstract:
Agile has arrived. It is a widely accepted approach to developing software and is branching out into other domains and industries. As project managers, it is time for us to understand and embrace Agile.
In this presentation, Alan Zucker will share the secrets of Agile and why it is so alluring. Like a good romance, Agile can brighten our day, lighten our load, and change our outlook.
Agile customers are happier because they are involved. Agile projects are more likely to be successful. Agile creates empowered and committed teams. The teams deliver value incrementally and embrace change. As with all change, becoming Agile can be difficult. But it is worth the effort.
Presenter BIO:
Alan Zucker has over 25-years of experience leading project management organizations in Fortune 100 companies. He led a project management office with over 170 project professionals and led multi-million dollar strategic initiatives.
Alan's Agile experience predates the Agile Manifesto. He played a leadership role in the Agile transformation of a leading financial services company. He is a Certified Scrum Professional and is experienced with the Scaled Agile Framework (SAFe), and Disciplined Agile.
In 2016, Alan founded Project Management Essentials to share his experience and enthusiasm with hundreds of project managers and agilests. Project Management Essentials provides customized project management, leadership, and agile training to clients across the United States. Clients have included Freddie Mac, Fannie Mae, and the American Petroleum Association.
Alan is a thought leader who is often featured in the industry press and as a podcast guest. He publishes monthly articles on project management, agile, and leadership. He teaches agile project management at George Mason University and is also a seniorinstructor with Velociteach.
Alan has a master's degree in economics from the University of Maryland, a master's certificate in IT Project Management from the George Washington University. He is a certified Project Management Professional (PMP) and Agile Professional (PMI-ACP) through the Project Management Institute.
07-22-2021
6:00 pm
-
7:30 pm
Online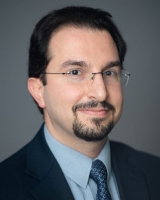 Member Webex Meeting
Topic: If a project is a project, why are construction and IT Projects so different?
Presenter: Mohammad Alzarrad, PhD, PMP
Webinar Abstract:
Understanding the factors that differentiate project types can help prepare a project manager for success, even in unfamiliar territory. To illustrate this concept, this presentation will examine two project types (construction and IT projects) to identify some significant differences and a few similarities and how they result in different project management challenges. The speaker will discuss tips and techniques to manage these challenges.
Presenter BIO:
Mohammad Alzarrad is an Assistant Professor in the Department of Civil Engineering at Marshall University. He graduated with dual bachelor's degrees in Civil Engineering and Business Administration from the University of South Alabama. He received his M.Sc. and Ph.D. in Construction Engineering and Management from The University of Alabama.
Before assuming his current position, he was an Assistant Professor in the Department of Civil Engineering and Construction at Bradley University. ​Prior to joining academia, Mohammad was a Virtual Design & Construction (VDC) manager at an engineering design firm in Chicago, where he managed multi-million projects (i.e., Wrigley Field restoration and expansion project).
Mohammad is a PMP©, and he teaches and practices project management daily.
Chapter Membership
US$20/year
Be part of the largest PM community
Get more, free opportunities to earn PDUs
Save on career-advancing certifications
Find relevant jobs with the PM Job Board
Stay up-to-date with PMI publications
Members in spotlight
Melissa Boyd, PMP
Rachel Trahan
Arria Whiston, PMP
Kimberly Harbour, PMP
Kara Forst, PMP
William Crede, PMP
Emily Wall
Zeljko Torbica, PMP
Stephanie Smith, PMP
Brian Moats
Frank Jenkins, PMP
Melissa Downs, PMP
John Michael Zelek
Benjamin Knabenshue, PMP
David Jones, PMP
PDU Resource Center
Earn PDU's (free for members)
Over 14,000 articles from industry experts who help you jumpstart your projects.
Over 1K Deliverable Templates to save you time and effort.
Over 800K peer connections and experts to offer specific advice, whether it's through our social networking system or our discussion forums
Free PMI Courses
Project Management Basics is the official PMI online course to build your project management skills and prepare for the Certified Associate in Project Management (CAPM)certification exam.
Grow Your Skills
It is particularly important for Project Managers to maintain and improve their project management knowledge and skills to stay competitive in the market. PMP certification is a critical component. As, during the resent years, project management discipline took a step toward more flexible and dynamic project management methodologies, in addition to the traditional waterfall approach, several new emerging methodologies became in high demand. Thus, training and credentialing in these methodologies became highly sough after among Project Management professionals. It is especially relevant in today's economic climate.
Membership Statistics
| | |
| --- | --- |
| Total Members | 220 |
| New Members This Year | 19 |
| PMP® Members | 150 |
| CAPM® Members | 8 |
| PgMP® Members | 0 |
| PMI-SP® Members | 0 |
| PMI-RMP® Members | 0 |
| PMI-ACP® Members | 7 |
| PfMP® Members | 0 |
| PMI-PBA® Members | 0 |
| Members with no Certification | 63 |
| Breakdown by type | |
| Individual Members | 213 |
| Student Members | 6 |
| Other Members | 1 |
PMP/CAPM/PgMP/PMI-SP/PMI-RMP/PMI-ACP/PfMP/PMI-PBA are registered marks of the Project Management Institute, Inc.
Sponsorship Opportunities
The Project Management Institute, with members in 135 countries, is the world's foremost authority for the project management profession. PMI sets industry standards, conducts research, and provides education and certification opportunities designed to strengthen and further establish the profession. Our chapter proudly serves all the local and national professionals in the space of Project Management. We currently have thousands of members - over half of whom hold PMI's esteemed PMP certification - and represent nearly 400 unique companies across the globe.
Get Involved
Find a Volunteer Opportunity
Make your mark on our PMI Chapter and the profession. As a member, you can volunteer to work on and to lead activities that advance the profession and support the chapter business operations by joining our chapter volunteer community. All volunteer openings are managed by the PMI Volunteer Relationship Management System (VRMS). This system includes the ability to search for opportunities, view details about each role and apply online.
Earn PDUs by Volunteering
Volunteering Project Management Professional PDUs can be earned as part of Category E: Volunteer Service. Category E, along with Category D (Creating New Project Knowledge) and Category F (Working as a Professional in Project Management), comprise the Giving Back To The Profession Categories. You can earn PDUs in Category E (Volunteer Service) by providing volunteer, non-compensated project management, and many others.
Speakers for our Chapter's Events
Our PMI Chapter welcomes proposals from passionate speakers interested in sharing their experiences, knowledge and expertise on such topics as general business and strategy, leadership, project management, and technical or industry-specific specialties. Our Professional Development events provide professional development units (PDUs) of educational information necessary for those attendees maintaining certification designations. Speakers are also eligible to claim PDUs for their creation and delivery of the presentation material.