Welcome to West Virginia / Ohio Valley PMI Chapter
WVOVPMI Board Members
Planning for current and future member benefits
Celebrating 20+ years of success!
Welcome to the West Virginia / Ohio Valley PMI Chapter
Please join the Chapter to enjoy all benefits.
Charleston, West Virginia
Serving West Virginia and the Ohio Valley
Upcoming Events
04-30-2021
8:30 am
-
4:30 pm
Online
$450 - Register before April 5th to receive the "early bird discount" of $50 off!
We are excited to offer a virtual Agile Essentials training course by Alan Zucker of Project Management Essentials on Friday, April 30th. This 1-day course will provide a comprehensive exploration into the essential, foundational concepts and practices of Agile. At the end of the course, students will have a strong working understanding of the Agile principles and common practices including Kanban and Scrum. Students participate in several hands-on exercises that reinforce the concepts presented in class.
02-25-2021
6:00 pm
-
8:00 pm
Online
Scott Lesnick is a global keynote speaker who is motivational, instructional and educational in style and tone. He presents powerful keynotes and interactive breakout sessions, webinars and is a consultant and author. Also, Scott earned his CSP- Certified Speaking Professional from the National Speakers Association. Only 12% of speakers world-wide have this designation!
In addition, Scott spent 24 award-winning sales and management years at Shaw Industries a Berkshire Hathaway Fortune 500 company.
03-25-2021
6:00 pm
-
8:00 pm
Online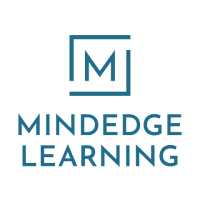 The presenter will be Brandon Conrad from MatchWare Inc. Brandon has a degree in Economics and Psychology from the University of Kansas. Brandon has worked for MatchWare since 2005 as a product manager. In his time there, he has focused on mind mapping software and how it relates to project management. Brandon has written articles and given presentations to multiple project management groups in the US and Europe about using mind mapping in project management. His articles have been published in multiple PMI publications. His presentations have been with various PMI chapters and at the PMI Global Congress in 2009.
Chapter Membership
US$20/year
Be part of the largest PM community
Get more, free opportunities to earn PDUs
Save on career-advancing certifications
Find relevant jobs with the PM Job Board
Stay up-to-date with PMI publications
Members in spotlight
Beth Carlson, PMP
Alyssa Conn
TODD SUPLITA
David Scott, PMP
Nina Shell, CAPM
John Curry, PMP
Andrea Ware, PMP
Jacalyn McCutchen, PMP
Aaron Geething
Clayton White, PMP
Jenelle Armstrong, PMP
Charles Dameron, PMP
Mark Neal, PMP
Anna Sites, PMP
Nicole Lauffer
Angela England, PMP
David McClung, PMP
Floyd Gallagher
Joseph Earley, PMP
J Eric Jarrett, PMP
Leonard Kelley, PMP
Michael Fletcher, PMP
Russell Guzek, PMP
Tina Mascaro, PMP
PDU Resource Center
Earn PDU's (free for members)
Over 14,000 articles from industry experts who help you jumpstart your projects.
Over 1K Deliverable Templates to save you time and effort.
Over 800K peer connections and experts to offer specific advice, whether it's through our social networking system or our discussion forums
Free PMI Courses
Project Management Basics is the official PMI online course to build your project management skills and prepare for the Certified Associate in Project Management (CAPM)certification exam.
Grow Your Skills
It is particularly important for Project Managers to maintain and improve their project management knowledge and skills to stay competitive in the market. PMP certification is a critical component. As, during the resent years, project management discipline took a step toward more flexible and dynamic project management methodologies, in addition to the traditional waterfall approach, several new emerging methodologies became in high demand. Thus, training and credentialing in these methodologies became highly sough after among Project Management professionals. It is especially relevant in today's economic climate.
Membership Statistics
| | |
| --- | --- |
| Total Members | 234 |
| New Members This Year | 11 |
| PMP® Members | 154 |
| CAPM® Members | 8 |
| PgMP® Members | 0 |
| PMI-SP® Members | 0 |
| PMI-RMP® Members | 0 |
| PMI-ACP® Members | 8 |
| PfMP® Members | 0 |
| PMI-PBA® Members | 0 |
| Members with no Certification | 72 |
| Breakdown by type | |
| Individual Members | 228 |
| Student Members | 4 |
| Other Members | 2 |
PMP/CAPM/PgMP/PMI-SP/PMI-RMP/PMI-ACP/PfMP/PMI-PBA are registered marks of the Project Management Institute, Inc.
Sponsorship Opportunities
The Project Management Institute, with members in 135 countries, is the world's foremost authority for the project management profession. PMI sets industry standards, conducts research, and provides education and certification opportunities designed to strengthen and further establish the profession. Our chapter proudly serves all the local and national professionals in the space of Project Management. We currently have thousands of members - over half of whom hold PMI's esteemed PMP certification - and represent nearly 400 unique companies across the globe.
Get Involved
Find a Volunteer Opportunity
Make your mark on our PMI Chapter and the profession. As a member, you can volunteer to work on and to lead activities that advance the profession and support the chapter business operations by joining our chapter volunteer community. All volunteer openings are managed by the PMI Volunteer Relationship Management System (VRMS). This system includes the ability to search for opportunities, view details about each role and apply online.
Earn PDUs by Volunteering
Volunteering Project Management Professional PDUs can be earned as part of Category E: Volunteer Service. Category E, along with Category D (Creating New Project Knowledge) and Category F (Working as a Professional in Project Management), comprise the Giving Back To The Profession Categories. You can earn PDUs in Category E (Volunteer Service) by providing volunteer, non-compensated project management, and many others.
Speakers for our Chapter's Events
Our PMI Chapter welcomes proposals from passionate speakers interested in sharing their experiences, knowledge and expertise on such topics as general business and strategy, leadership, project management, and technical or industry-specific specialties. Our Professional Development events provide professional development units (PDUs) of educational information necessary for those attendees maintaining certification designations. Speakers are also eligible to claim PDUs for their creation and delivery of the presentation material.