Welcome to West Virginia / Ohio Valley PMI Chapter
WVOVPMI Board Members
Planning for current and future member benefits
Celebrating 20+ years of success!
Welcome to the West Virginia / Ohio Valley PMI Chapter
Please join the Chapter to enjoy all benefits.
Charleston, West Virginia
Serving West Virginia and the Ohio Valley
Upcoming Events
PMI West Virginia Ohio Valley is supporting our US senators' efforts to expand broadband access in wild, wonderful West Virginia. It is crucial that all West Virginians have access to high performance broadband and Internet access. You can help by participating with speed test efforts. Please register here to participate via our chapter website. If you are a PMI member, you can use your PMI membership login credentials when registering to save time. A link to Senator Joe Manchin's website will be in the event registration for you to click and follow to complete the speed test. Only members and friends located in West Virginia should participate in this initiative.
Thank you for your participation!
PMI West Virginia Ohio Valley Board
08-20-2020
6:00 pm
-
8:00 pm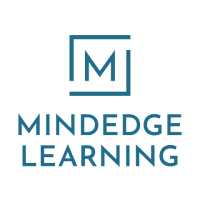 Chris Hobin has been with MindEdge Learning since 2012 as a Strategic Alliances Manager.
MindEdge is an innovative eLearning company that is committed to the 21st century professional, providing self-paced online courses and certificate programs that are current and comprehensive, while addressing the demands and opportunities of today's business environment.
Chapter Membership
US$20/year
Be part of the largest PM community
Get more, free opportunities to earn PDUs
Save on career-advancing certifications
Find relevant jobs with the PM Job Board
Stay up-to-date with PMI publications
Members in spotlight
Vijeta Pai, PMP
Rockie Brown
James Coberly
Clayton Lilly
Mariea Webb
Lauren Linger
bernardo garcia, PMP
Sonya Briant, PMP
Crystal Kniceley, PMP
Rebecca Laughery, PMP
Kelly Polinsky, PMP
Richard Harris, PMP
Brian Stolarik, PMP
Kimberly Harbour, PMP,PMI-PBA
Randy Hefner, PMP
Julia Given, PMP
Kevin Throckmorton, PMP
PDU Resource Center
Earn PDU's (free for members)
Over 14,000 articles from industry experts who help you jumpstart your projects.
Over 1K Deliverable Templates to save you time and effort.
Over 800K peer connections and experts to offer specific advice, whether it's through our social networking system or our discussion forums
Free PMI Courses
Project Management Basics is the official PMI online course to build your project management skills and prepare for the Certified Associate in Project Management (CAPM)certification exam.
Grow Your Skills
It is particularly important for Project Managers to maintain and improve their project management knowledge and skills to stay competitive in the market. PMP certification is a critical component. As, during the resent years, project management discipline took a step toward more flexible and dynamic project management methodologies, in addition to the traditional waterfall approach, several new emerging methodologies became in high demand. Thus, training and credentialing in these methodologies became highly sough after among Project Management professionals. It is especially relevant in today's economic climate.
Membership Statistics
| | |
| --- | --- |
| Total Members | 260 |
| New Members This Year | 34 |
| PMP® Members | 169 |
| CAPM® Members | 6 |
| PgMP® Members | 0 |
| PMI-SP® Members | 0 |
| PMI-RMP® Members | 0 |
| PMI-ACP® Members | 5 |
| PfMP® Members | 0 |
| PMI-PBA® Members | 1 |
| Members with no Certification | 85 |
| Breakdown by type | |
| Individual Members | 252 |
| Student Members | 6 |
| Other Members | 2 |
PMP/CAPM/PgMP/PMI-SP/PMI-RMP/PMI-ACP/PfMP/PMI-PBA are registered marks of the Project Management Institute, Inc.
Sponsorship Opportunities
The Project Management Institute, with members in 135 countries, is the world's foremost authority for the project management profession. PMI sets industry standards, conducts research, and provides education and certification opportunities designed to strengthen and further establish the profession. Our chapter proudly serves all the local and national professionals in the space of Project Management. We currently have thousands of members - over half of whom hold PMI's esteemed PMP certification - and represent nearly 400 unique companies across the globe.
Get Involved
Find a Volunteer Opportunity
Make your mark on our PMI Chapter and the profession. As a member, you can volunteer to work on and to lead activities that advance the profession and support the chapter business operations by joining our chapter volunteer community. All volunteer openings are managed by the PMI Volunteer Relationship Management System (VRMS). This system includes the ability to search for opportunities, view details about each role and apply online.
Earn PDUs by Volunteering
Volunteering Project Management Professional PDUs can be earned as part of Category E: Volunteer Service. Category E, along with Category D (Creating New Project Knowledge) and Category F (Working as a Professional in Project Management), comprise the Giving Back To The Profession Categories. You can earn PDUs in Category E (Volunteer Service) by providing volunteer, non-compensated project management, and many others.
Speakers for our Chapter's Events
Our PMI Chapter welcomes proposals from passionate speakers interested in sharing their experiences, knowledge and expertise on such topics as general business and strategy, leadership, project management, and technical or industry-specific specialties. Our Professional Development events provide professional development units (PDUs) of educational information necessary for those attendees maintaining certification designations. Speakers are also eligible to claim PDUs for their creation and delivery of the presentation material.