March 2021 - Member Meeting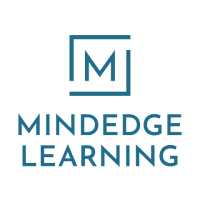 WVOVPMI Chapter Member Meeting
March 25, 2021
(Register at the bottom of this screen)

PMI Talent Triangle: Technical
PDU: 1
Format: WebEx Meeting
Date & Time: Thursday, March 25, at 6PM
Presentation:
"Typically, I speak about simplifying the project lifecycle using mind mapping technology and techniques. I spend about 15 minutes discussing the Mind Map theory and why it useful in a communication and planning. Afterwards, I actually show fundamental mind mapping techniques and how they are applied to the PMI Methodology. My presentation tends to be very interactive with the participants and educational based."
Evolution of the Prehistoric Sticky Note
Tired of sticky notes and whiteboard sessions? Mind Mapping is used in requirements gathering sessions and the construction of the WBS. Mind mapping has traditionally been presented as a tool for planning and organization, an effective way to develop, organize, and present multiple facets of the project plan. Primarily used for the construction of the WBS, advanced uses of this technique also simplify the complex process of communicating the project plan. When Mind Mapping is coupled with technology it simplifies the process and enhances communication. During this presentation, I will explain the mind mapping theory and how that theory can be applied to BAs and PMs. I will also demonstrate best practice techniques in mind mapping and how it relates to technology. Participants will learn how to simplify the project life cycle and improve communication of a project plan.
Our Guest Speaker:
Brandon Conrad from MatchWare Inc. has a degree in Economics and Psychology from the University of Kansas. Brandon has worked for MatchWare since 2005 as a product manager. In his time there, he has focused on mind mapping software and how it relates to project management. Brandon has written articles and given presentations to multiple project management groups in the US and Europe about using mind mapping in project management. His articles have been published in multiple PMI publications. His presentations have been with various PMI chapters and at the PMI Global Congress in 2009.
Event Properties
| | |
| --- | --- |
| Event Date | 03-25-2021 6:00 pm |
| Event End Date | 03-25-2021 8:00 pm |
| Registration Start Date | 02-18-2021 10:00 am |
| Cut off date | 03-25-2021 6:00 pm |
| Individual Price | Free |
| Location | Online |