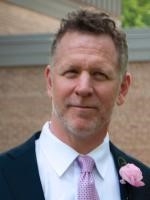 WVOVPMI Chapter Member Meeting
June 24, 2021
(Register at the bottom of this screen)

PMI Talent Triangle: Technical
PDU: 1
0.5 PDUs Strateguc and Business Management
0.5 PDUs Technical Skills

Format: WebEx Meeting
Date & Time: Thursday, June 24, at 6 PM
Presentation:
Embracing Agile: Falling In Love with Agile
Agile has arrived. It is a widely accepted approach to developing software and is branching out into other domains and industries. As project managers, it is time for us to understand and embrace Agile.
In this presentation, Alan Zucker will share the secrets of Agile and why it is so alluring. Like a good romance, Agile can brighten our day, lighten our load, and change our outlook.
Agile customers are happier because they are involved. Agile projects are more likely to be successful. Agile creates empowered and committed teams. The teams deliver value incrementally and embrace change. As with all change, becoming Agile can be difficult. But it is worth the effort.
Our Guest Speaker:
Alan Zucker has over 25-years of experience leading project management organizations in Fortune 100 companies. He led a project management office with over 170 project professionals and led multi-million dollar strategic initiatives.
Alan's Agile experience predates the Agile Manifesto. He played a leadership role in the Agile transformation of a leading financial services company. He is a Certified Scrum Professional and is experienced with the Scaled Agile Framework (SAFe), and Disciplined Agile.
In 2016, Alan founded Project Management Essentials to share his experience and enthusiasm with hundreds of project managers and agilests. Project Management Essentials provides customized project management, leadership, and agile training to clients across the United States. Clients have included Freddie Mac, Fannie Mae, and the American Petroleum Association.
Alan is a thought leader who is often featured in the industry press and as a podcast guest. He publishes monthly articles on project management, agile, and leadership. He teaches agile project management at George Mason University and is also a seniorinstructor with Velociteach.
Alan has a master's degree in economics from the University of Maryland, a master's certificate in IT Project Management from the George Washington University. He is a certified Project Management Professional (PMP) and Agile Professional (PMI-ACP) through the Project Management Institute.
****** One PDU is available for this session. ******
IMPORTANT NOTE: You should receive a confirmation email at the address you specify when you register. This email includes Webex access info, which you must have to attend. IF YOU DO NOT RECEIVE THE CONFIRMATION EMAIL WITHIN 10-15 MINUTES OF REGISTERING, CONTACT US AT This email address is being protected from spambots. You need JavaScript enabled to view it. IMMEDIATELY!
We do not want to exclude anyone from the event due to email communication failures.