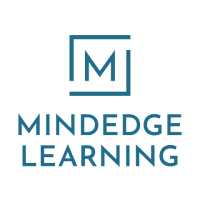 WVOVPMI Chapter Member Meeting
August 20, 2020
(Register at the bottom of this screen)

PMI Talent Triangle: Strategic and Business Management
PDU: 1
Format: WebEx Meeting
Date & Time: Thursday, August 20, at 6PM
MindEdge is an approved WVOVPMI Vendor
Chris Hobin has been with MindEdge Learning since 2012 as a Strategic Alliances Manager.
MindEdge is an innovative eLearning company that is committed to the 21st century professional, providing self-paced online courses and certificate programs that are current and comprehensive, while addressing the demands and opportunities of today's business environment.
MindEdge programs are perfect for learners who seek to advance in their current positions, explore career alternatives, earn a professional certification, or enhance their knowledge in their area of interest. Course topics include Business Communications, Critical Thinking, Emerging Technologies, International Trade, Leadership, Project Management, and Six Sigma.
MindEdge programs feature interactive narrative learning techniques that employ diverse content delivery methods such as videos, real-world case studies, exercises, games, learner assessments and simulation technology that provides an engaging and high-quality learning experience!
Prior to MindEdge, Chris worked a combined 22 years with The Boston Herald and Boston Globe newspapers in the roles of an Advertising Account Executive and Divisional Advertising Manager.
Chris is very focused on his clients' needs and takes a consultative approach when helping them find the right fit and best solution for their online training programs. When not in the office, Chris and his wife Donna enjoy being with their 4 grandchildren, and sailing with family and friends on Boston Harbor!