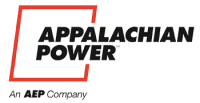 WVOVPMI Chapter Member Meeting
June 18, 2020
(Register at the bottom of this screen)

PMI Talent Triangle: Strategic and Business Management
PDU: 1
Format: WebEx Meeting
Date & Time: Thursday, June 18, 2020, at 6PM
Our Guest Speaker
Ruby A. Greenhowe, MS, PMP
Regulatory Consultant Principal, Appalachian Power Company
Ruby Greenhowe attended West Virginia Institute of Technology and graduated from Mountain State University in 2008 with a Bachelor of Science Degree in Organizational Leadership and a Master of Science Degree in Strategic Leadership in 2011. In 2019, she received certification as a Project Management Professional.
Ruby has 31 years of experience with the American Electric Power system ("AEP"). Among other positions held with AEP, Ruby served as Commercial & Industrial Associate, where she assisted AEP's commercial customers; Customer Solutions Center Supervisor; and Supervisor of Administrative Services at the John Amos Plant. With ten years of experience in the Regulatory Services Department, Ruby's current position is Regulatory Consultant Principal for Appalachian Power Company. As Regulatory Consultant, she performs various rate and regulatory activities including submitting testimony and testifying in regulatory cases.
She is an active member of the Women's International Network of Utility Professionals (WiNUP), where she served as 2017 Chair for the WV Chapter; and Women for Economic and Leadership Development (WELD), where she served on the cultivation and steering committees for the Charleston Chapter.
Topic: Utility Ratemaking
The basic principle of rate regulation is to establish rates that will produce revenues sufficient to enable a utility an opportunity to recover its reasonable cost of providing service, including a fair rate of return on its investment devoted to utility service. A fair rate of return will allow the utility to meet stakeholder obligations and continue to attract capital.
Federal, state, and local governments regulate public utilities to ensure that they provide an equitable level of service at a fair price. There is no guarantee that the utility will get the authorized rate of return, it is simply an opportunity for the utility to earn its allowed rate of return.
The primary responsibility for rates and ratemaking lies with utility management. Once rates are established, the primary responsibility of management is to ensure that rates remain fair and appropriate by managing costs associated with weather, changes in demand, increases in costs for labor and material, and other unforeseen expenses.